Our mission is to help clients maintain financial viability in the present while taking a proactive approach to achieve future goals.
This requires open communication to reach an understanding of our clients' needs, thorough research, a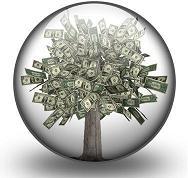 nd sound analysis. Eric K Boldt, CPA is dedicated to meeting these goals with high standards of excellence and professionalism. At the offices of Eric K. Boldt, CPA, we believe in the value of relationships. We view every client relationship like a partnership, and truly believe that our success is a result of your success. Since 1991, Eric has been providing quality, personalized financial guidance to local individuals and businesses. His expertise ranges from basic tax management and accounting services to more in-depth services such as audits, financial statements, and financial planning. We are committed to providing close, personal attention to our clients. We take pride in giving you the assurance that the personal assistance you receive comes from years of advanced training, technical experience and financial acumen.
We provide a variety of services including:
Income Tax Preparation for all types of businesses, and individuals
IRS and State Audit Representation
Payroll Reporting
QuickBooks® setup, support and training
Business startup services
Monthly bookkeeping
Financial statements - making sure your financial records are timely and accurate
Our continual investment of time and resources in professional continuing education, state-of-the-art computer technology and extensive business relationships is indicative of our commitment to excellence.
---
ABOUT ERIC K. BOLDT, CPA
EDUCATION
Montana State University Bachelor of Science, Accounting

CERTIFICATION
Certified Public Accountant, California - 1991

EXPERIENCE
Tax planning and compliance for corporations, partnerships, limited liability companies, trusts, and individuals.
Accounting systems consultations and implementation for small to medium size companies. Responsible for initial planning, setup, training and oversight of computerized accounting systems.General accounting and bookkeeping services for small businesses.

WORK EXPERIENCE
Sole Proprietor - Eric K. Boldt CPA - La Jolla, CA - 1992 to present
Staff accountant - Steres, Alpert, & Carne - San Diego, CA - 1988 to 1992

ASSOCIATIONS
California Socitety of CPA's